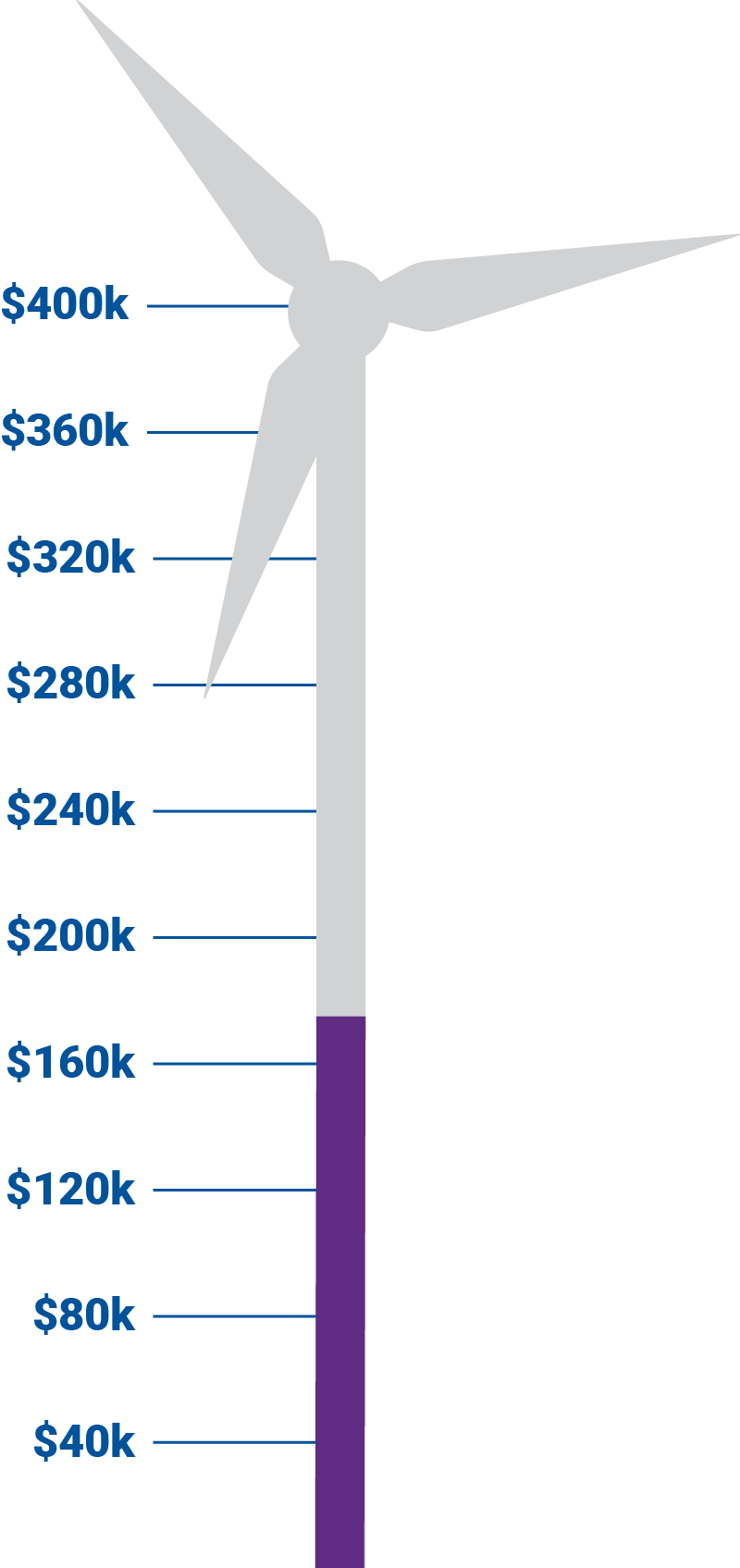 Help us power homes.

$200,000 can purchase at least 5 million kilowatt hours of wind power, or enough to power over 700 homes for a year.

We can power 350 homes.
Help us power even more... Donate now!
Our Goal: $200K
for wind power.
Each $40 contribution will be spent on 1 megawatt hour (MWH) of wind power within 10 years. That's enough to power the average household for nearly 2 months!
Your contribution helps ensure that Mass Energy can commit to funding more wind turbines for years to come. Read more about New England Wind Fund.
You can give by texting, too:
Text WIND to 56512
Message & Data Rates May Apply. You can unsubscribe at any time by texting STOP to short code 56512. Text HELP to 56512 for help
Why New England Wind Fund?

Since 2002, contributors have made tax-deductible donations to the Fund. We spend at least $100,000 from the Fund each year. This means that, roughly, we are able to support 2.5 million kilowatt hours of wind power every year – the equivalent of what it takes to power 357 homes.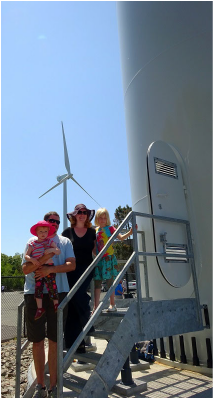 How does the Fund differ from Mass Energy's other green power programs?
New England Wind and New England GreenStart are designed to support local renewable energy development. If you're a member, we buy renewable energy for each and every kilowatt hour you use, spending your matching contributions immediately on renewable energy certificates. In order to make the biggest impact for developers, however, we make long-term commitments to wind projects to buy those certificates not only now, but in the future.
Unlike with New England Wind and New England GreenStart, the funds in New England Wind Fund can be held for a rainy day, ensuring that we can honor these vital financial commitments in the future, even if membership in the other programs declines. New England Wind Fund creates an enormous amount of helpful financial leverage for Mass Energy.
Whether you're a member or not, making a contribution to the Fund is another great thing you can do for wind.
Learn more
Meet the turbines
New England Wind Fund has been around since 2002, and in recent years has boosted our annual investment in wind power by $100,000. Your contributions will help support these turbines and brand new turbines too. Learn more about the turbines in Mass Energy's portfolio below.
How to Donate
In just 2 minutes, you can make a tax-deductible contribution to the Fund today. You can give that contribution as a gift, or decide to contribute monthly too!
If you're a New England Wind or New England GreenStart member, investing in the Fund is another great thing you can do for wind. Scroll up to read about how the Fund differs from New England Wind & New England GreenStart.
Choose a one-time, monthly or gift donation.

or via check 
(Mail to: Mass Energy, 284 Amory St, Boston MA 02130)
80% of your contribution will cover our cost for purchasing the renewable energy certificates; 20% will support Mass Energy, a non-profit organization, to run this program.
Donate now
Questions?
Contact us at:
800-287-3950 x5
or