Are you ready to make the switch?
Find Out More
Enroll Now
How it works
| | |
| --- | --- |
| | You can "green" your electricity usage by making the switch to 100% or 25% local, renewable energy. |
| | You match 100% or 25% of your electricity with renewable energy. For every kilowatt-hour you consume, one kilowatt-hour of local, green energy will come onto the grid on your behalf. |
Mass Energy is a nonprofit working in many ways to make energy more sustainable.
Becoming a member of our green power program allows you to feel good about your electricity with 100% or 25% New England renewable energy.
Make the switch today!
CHOOSE
from one of two green energy mix options.
 
ENROLL
in just 5 minutes online or via phone. All you need is your electricity account number.
 
PAY YOUR ELECTRIC BILL
as normal. You pay a few cents extra per kWh for renewable energy.
That's it! Every month that you pay your electric bill, you increase demand for renewable energy on the New England power grid, reducing our need to burn fossil fuels. The average household pays an extra $15-$20 per month for our programs, and that amount is federally tax-deductible!
Learn more
How does enrolling make a difference? We match your electricity usage with Massachusetts Renewable Portfolio Standard qualified Class I Renewable Energy Certificates to ensure that your purchase is truly helping to get more renewable energy on the power grid.
Not sure what that means? We have laid it all out to help you understand why switching to our program will help you switch off fossil fuels. Take a look
Let's talk pricing
Our green power program adds a small premium to your electric bill. For most households, it only adds $15-20 per month or 45-74 cents per day. Your total payments toward New England Wind and New England GreenStart are 100% federally tax-deductible.
Your rate per kWh is determined by the green energy option you choose. You can select from two green energy options, which differ in price and content:

 
Mix
100% wind energy from Massachusetts wind turbines (Class I)
 
Mix
25% Massachusetts wind, solar and anaerobic digester gas (Class I)
Rate
3.8 cents/kWh in addition to your normal electric bill
 
Rate
2.2 cents/kWh in addition to your normal electric bill
Tax
Benefit
Your total payments toward New England Wind are 100% federally tax-deductible.
 
Tax
Benefit
Your total payments toward New England GreenStart are 100% federally tax-deductible.
Example
You use 600 kWh this month. You will pay $22.80 (600 x $.038) for New England Wind in addition to the existing charges on your electric bill.
 
Example
You use 600 kWh this month. You will pay $13.20 (600 x $.022) for New England GreenStart in addition to the existing charges on your electric bill.
MA Renewable Portfolio Standard "Class I" qualified content:
New England Wind: 100%
New England GreenStart: 25%
What is "Class 1?"
Enroll Now
How much will this cost for me?
Since the cost of greening your electricity depends on how many kilowatt-hours you consume, use our green power calculator!
Grab your electric bill to determine your average monthly kWh usage.
Then, simply plug your kWh usage into the calculator to see how much you would pay for green power, and how many pounds of carbon emissions your purchase of renewable energy could prevent.
Go To Calculator
What makes us different
Nonprofit

We are a 501(c)3 nonprofit. Our programs are designed to achieve our mission: shifting the grid away from fossil fuels to reduce greenhouse gas emissions 80% by 2050.

Learn more

Building New Renewables

We only buy from New England renewable generators and focus on projects that need your financial support to get built (Class I). This means your purchase is shifting fossil fuels off of our power grid.

Learn more

Tax Deductible

Our nonprofit program has been recognized as creating a benefit for the public good. Therefore, 100% of your renewable premium payments are federally tax deductible.

Learn more
Our friends
Partners & Endorsements: What we do wouldn't be possible without the tremendous support we receive from other environmental organizations in Massachusetts and Rhode Island. From helping us spread the word to co-hosting events, our allies help us achieve our mission at every turn.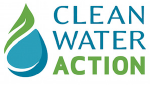 Check out this video that our partner, Mothers Out Front, made:
Our Members: Our renewable energy program is only as strong as its members. Unyielding environmental activists, concerned parents, and socially aware Bay Staters are just some of those who count themselves as part of our mighty membership. We are inspired by them every day.
"In my daily life, I do all I can to stop climate disruption. Now I found one more way to be part of the solution: I buy green local electricity. Since I live close by the Mass Energy office I made a point of going there in person to assess the team I wanted to entrust with buying electricity on my behalf. I loved what I saw; I loved the "energy!" So I signed up. Buying wind generated electricity from Mass Energy makes me feel that I am putting my money where my mouth is."

-Marie-Laure Grimaldi
member since 2014

"We are committed to ensuring our city remains a safe and healthy community for our kids, but with four young boys, it can be challenging to find new and interesting ways to keep our emissions low. After attending a Mothers Out Front house party, I was inspired to make this change within our home, not only because of the environmental benefits but also taking this opportunity to teach our children the importance of making choices that can change the future."

-Nancy and Joseph Curtatone
Mayor of Somerville, MA

"Becoming members gave us the opportunity to support renewable energy. We completed a Deep Energy Retrofit of our home [in 2013] and our photovoltaic system was completed in 2014. Although we have realized our individual dream, there is more work to be done. We continue as members and give support to this organization that provides a collective voice for individuals & groups who understand the importance of sustainable energy."

-Joel and Elizabeth Gates
members since 2005
Join them! Enroll now & become a member.
Enroll now