Save on oil with local dealers.
All year long.
Enroll Now

Current Members: Renew Now

How it works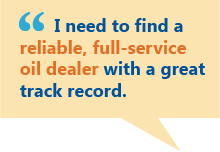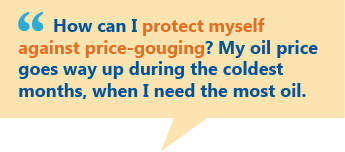 We have the solution.
Mass Energy is a nonprofit working in many ways to make energy more affordable.
Our Discount Heating Oil Service works like a buyers club or co-op for home heating oil and is available to most households in Massachusetts, southern New Hampshire and Rhode Island. We use the group buying power of our 11,000+ members to negotiate a discounted price per gallon with vetted oil dealers every day of the year.
Become a member and start saving today.
| | | | | |
| --- | --- | --- | --- | --- |
| | | | | |
| Enroll in the program and pay your annual membership dues ($25 for a basic 1-year membership) by filling out our online join form. Enroll now. Or call 800-287-3950 x4. |   | Once you've enrolled, we pair you up with one of the oil dealers in our network that meets your delivery, payment, and service preferences. |   | Every time you receive a delivery from your new Mass Energy oil dealer, you get the current discounted member oil price per gallon instead of the price they charge their regular customers. |
Learn more
How do we make sure you get a fair, discounted oil price? On behalf of our members, we negotiate the retail markup that our participating oil dealers can add to the daily wholesale price of oil. Therefore, our members always benefit from when the current wholesale price falls and are protected from unexpected price-gouging which many heating oil users are subject to during the coldest months.
Not sure what that means? We've laid it all out to help you understand how we run our program and why our pricing model works. Take a look
Dues & Savings
Annual Membership Dues
Paid upon enrollment and renewed to extend membership.
1 year basic dues
$25
3 year value dues
$50
1 year senior (62+) or fixed-income dues
$15
1 year, fuel assistance client
FREE
Dues usually pay for themselves after
only your FIRST discounted delivery!
Savings All Year Long
As a Mass Energy Discount Heating Oil Service member, you receive a discounted oil price per gallon from a heating oil dealer who is assigned to you by our knowledgeable staff. For the last 4 years our members saved an average of 39 cents per gallon, compared to statewide surveys of full-service dealers.
Interactive Graph: Our oil prices over time
Get access
Our pricing model stands the test of time.
We've been running our Discount Heating Oil Service for nearly 35 years. Our members have been getting great heating oil prices year after year. Stop shopping for oil at every delivery.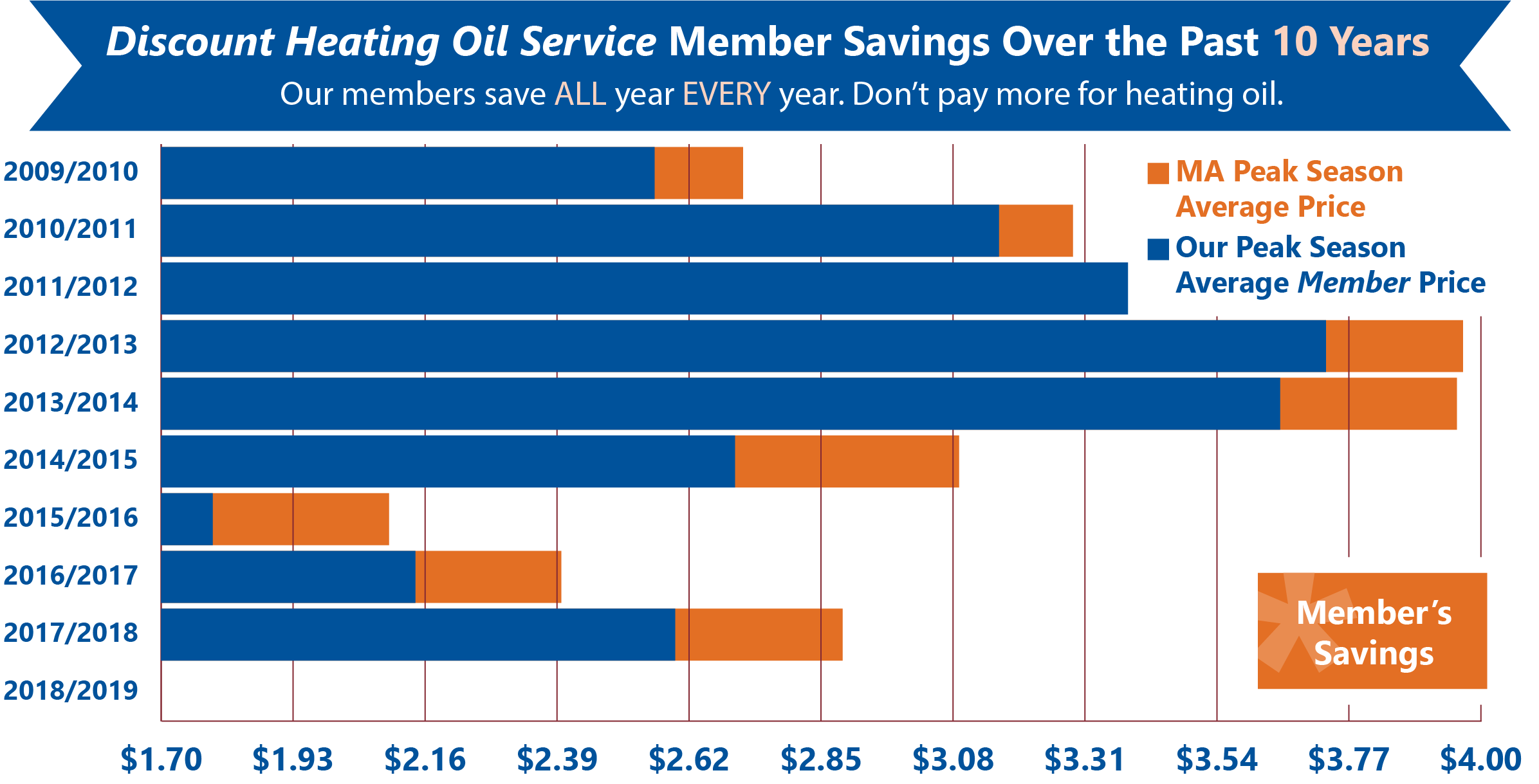 Enroll now

Enroll now